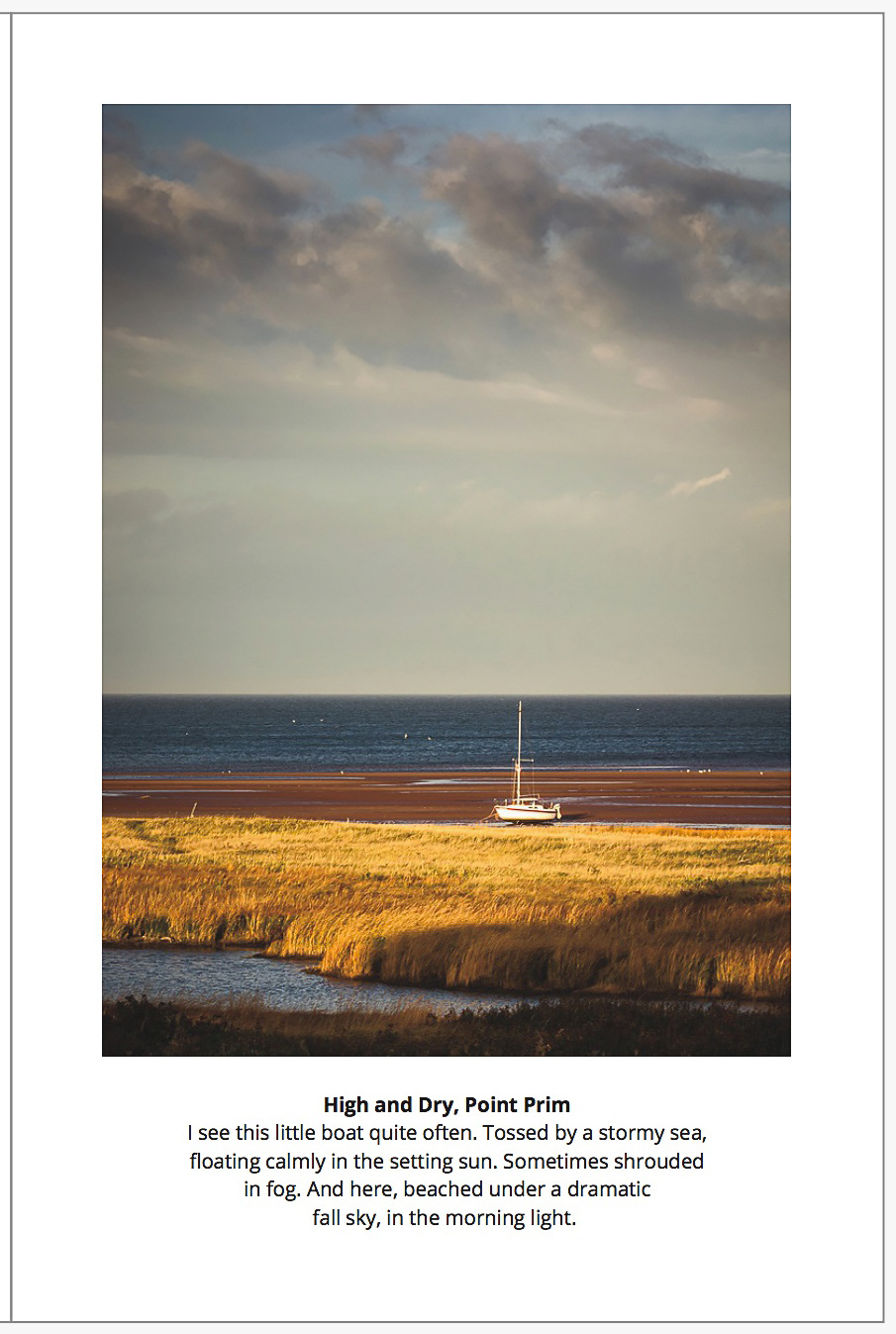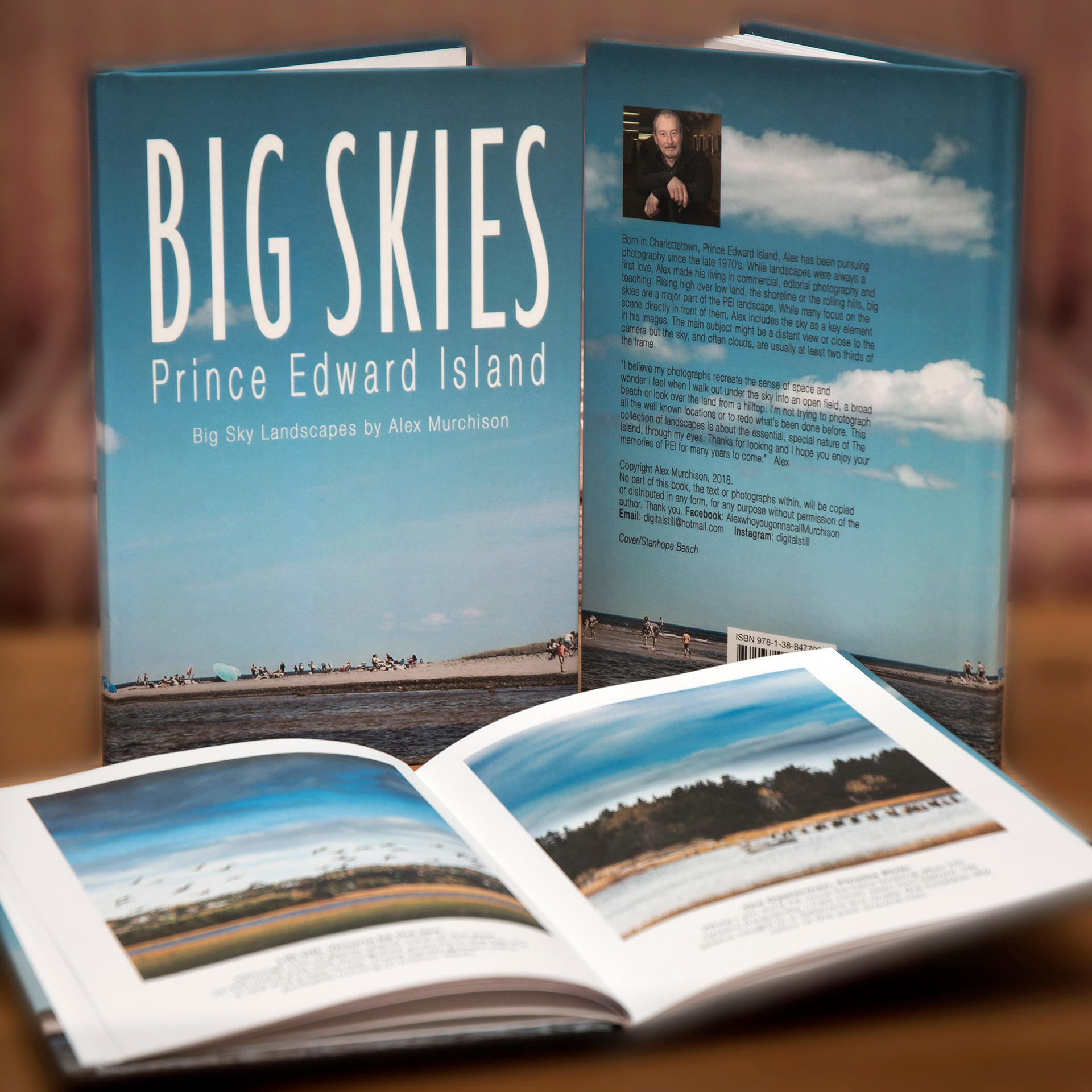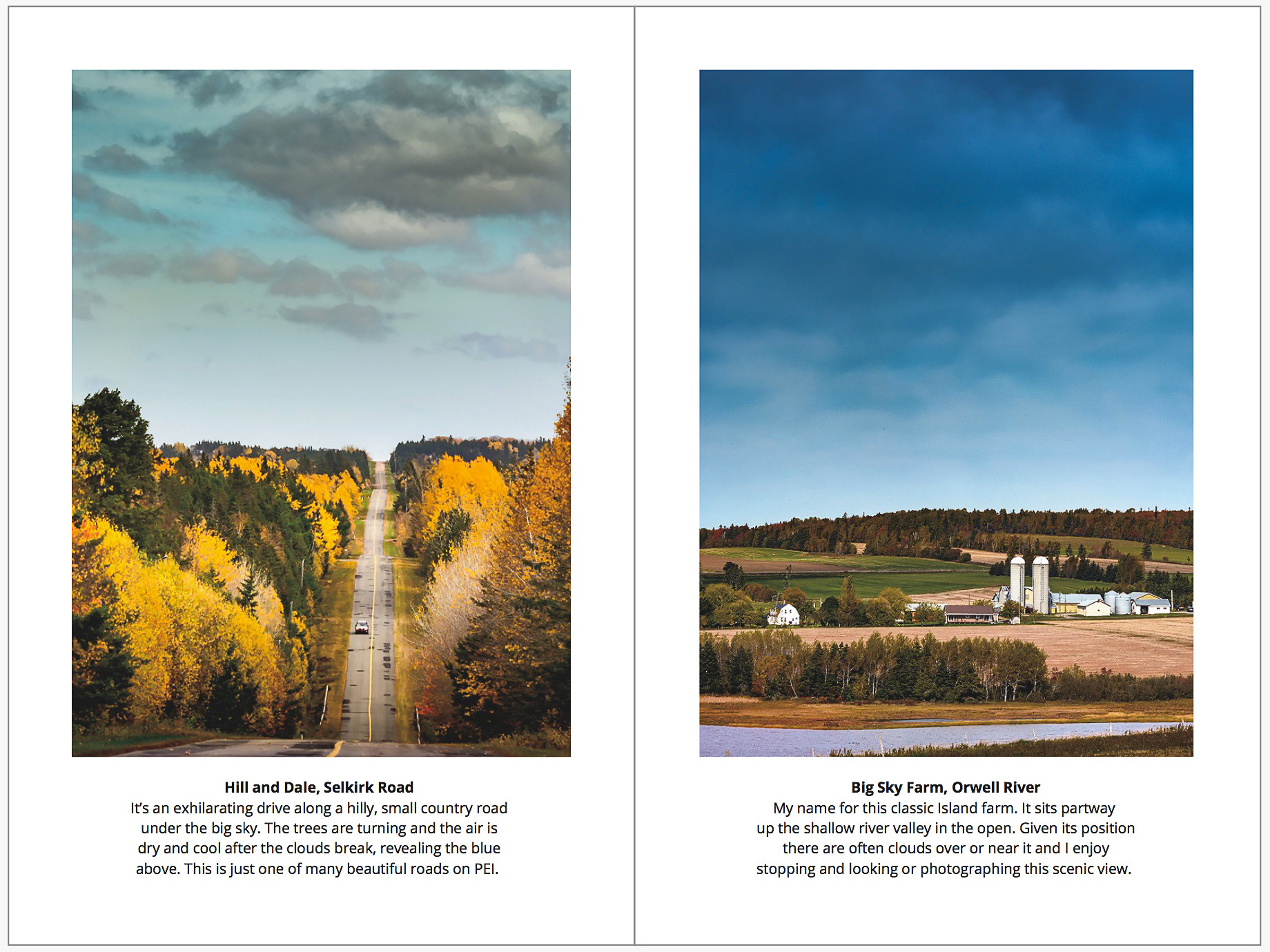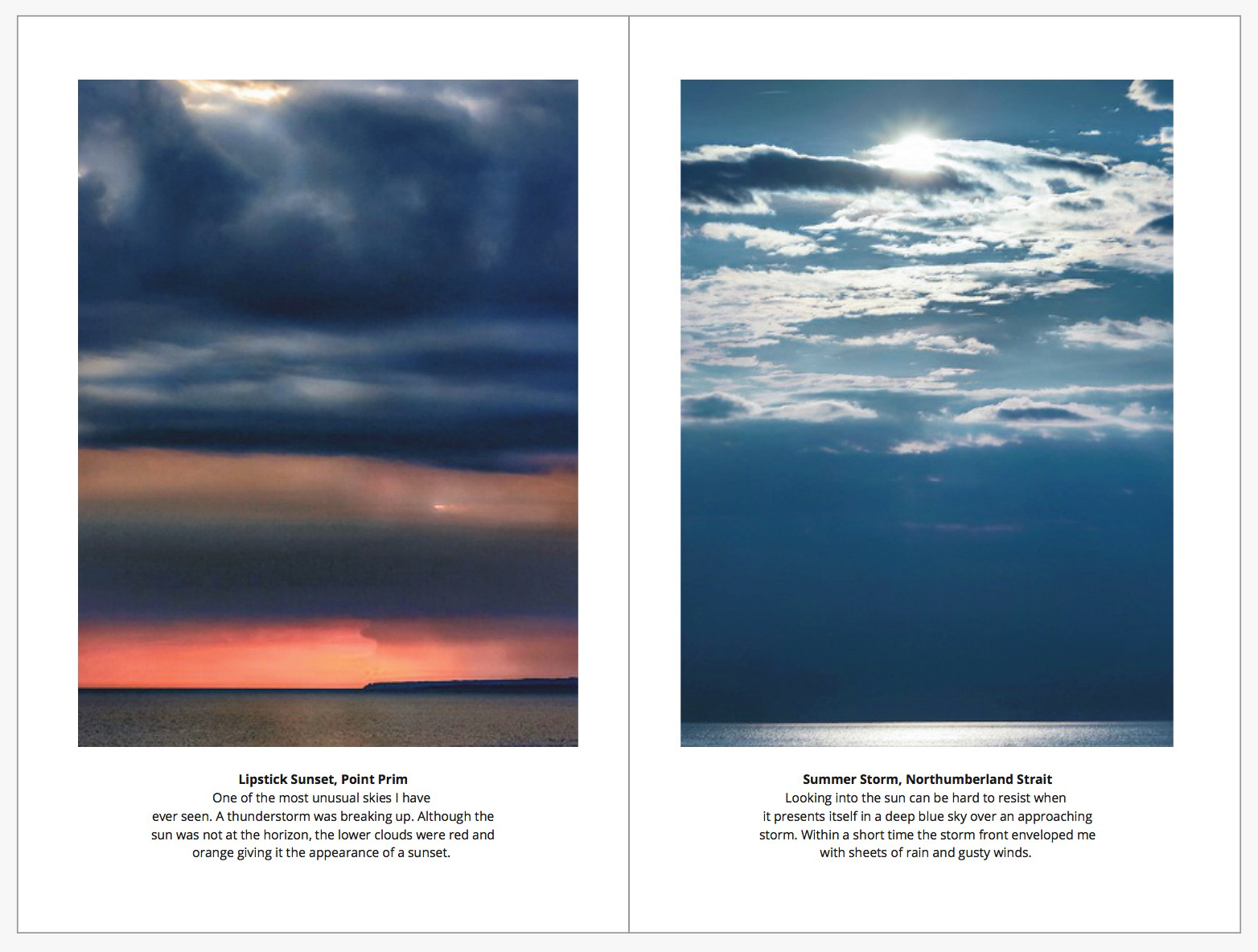 ~contact form at end of page~
Big Skies Prince Edward Island
One day a few years ago, I realized that my landscapes had taken a slightly new direction. Whether the skies had been especially dramatic for a couple of years or I just started to look up more, I'm not sure. Regardless though, the sky had become a key aspect in many of my new images. I recognized that, while I did include big skies sometimes, Big Skies were now integral to my view of PEI. 
After about two years of captures, a friend encouraged me to present some of  them as a book and here it is. Above are a few samples of inside pages and the front/back covers. I don't want to give to much away and spoil the excitement of going through the actual book. Thanks for looking and please feel free to contact me with any questions or to order a copy. This was not a project to photograph all the well known Island locations but I'm sure you will enjoy my Big Sky themed representation of Prince Edward Island. 
Hardcover
 : $25.00 CAD + S/H ($6.50 in Canada) 
Laminated softcover
 : (price on request) CAD + shipping
E-transfer available in Canada or PayPal from anywhere, other payment/delivery options available. Any questions, feel free to contact me.